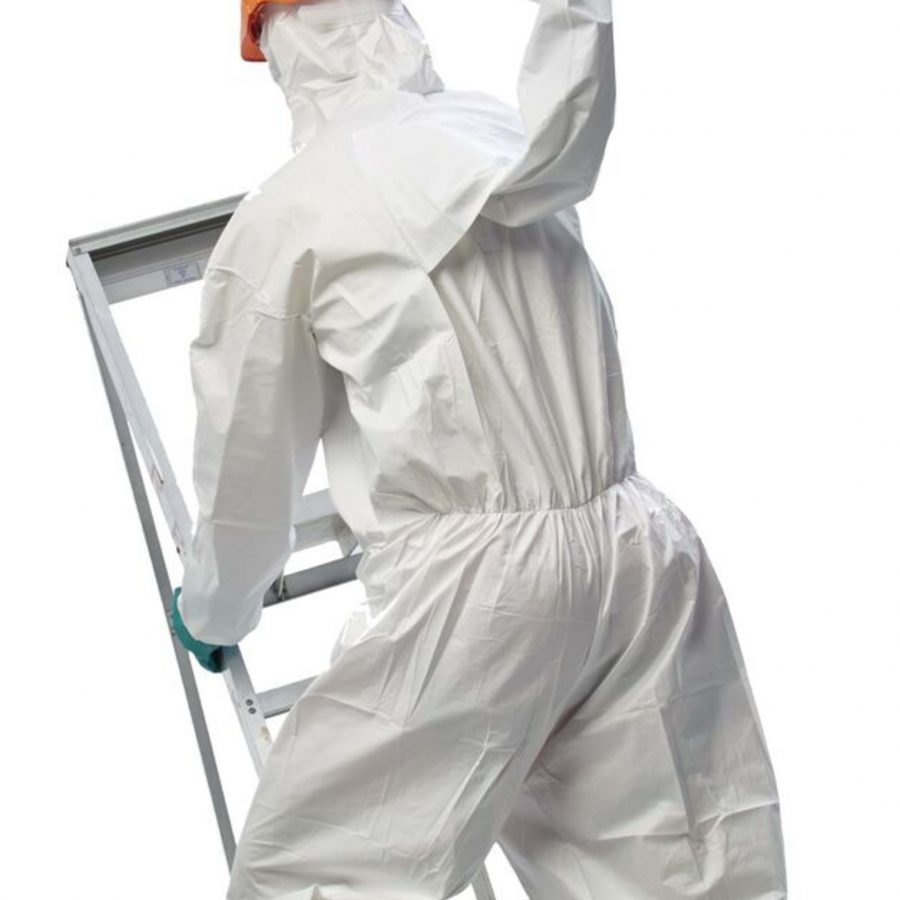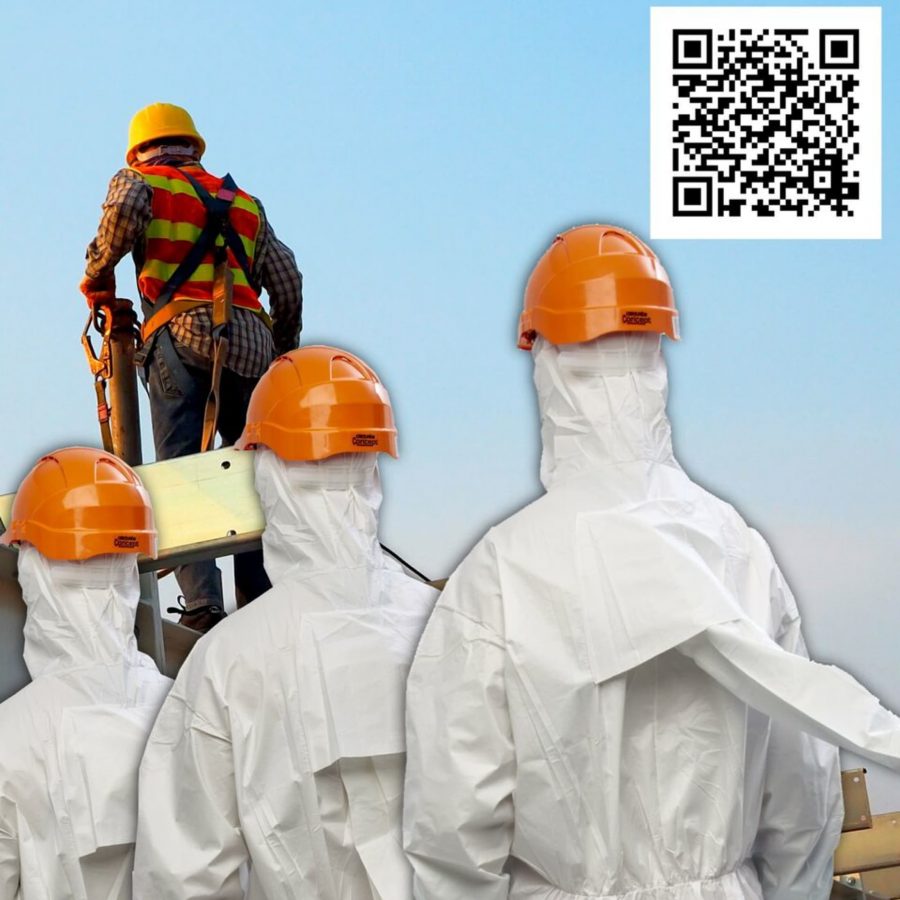 MicroMax® NS TRINE
Need Type 5 and 6 protection when Working at Height?
How do you protect your harness and lanyard from damaging paints and chemicals?
MicroMax NS TRINE is a new Type 5 and 6 coverall which features a rear sleeve for your harness lanyard. This means that the harness can be worn inside the coverall and remains protected from any chemicals in the environment that might damage it or reduce its life. And the sleeve, which if unused remains neatly folded away if unused, is long enough to protect the lanyard as well as the harness.
Most importantly, testing at the SATRA fall-Arrest rig shows the coverall remains intact if the worst happens so continues to protect the wearer after a fall.
Key Features:
Allows harness and lanyard to be worn inside coverall.
Protects harness and lanyard from damaging liquids, paints and chemicals – reduces costs.
Lanyard sleeve folds away neatly in rear pouch when notin use.
Velcro fastened lanyard sleeve for easy fitting.
Tested at SATRA fall-arrest rig: garment remains intact when a fall incident occurs, maintaining protection for wearer. (See video – use QR code or URL below)
High quality microporous film laminate fabric – soft, flexible and comfortable to wear.
Coverall with elasticated hood, waist, wrists and ankles. Fold away lanyard sleeve to rear.
Improved Super-B style coverall: superior fit, wearability and durability.
Three-piece hood, inset sleeves and diamond crotch gusset results in best fitting garment on the market
Lakeland Protects People. It's what we do. Our products are used every day in a wide variety of industries as well as applications throughout the world. Used to ensure workers stay safe from harm by hazards including chemicals, flames and heat.
Lakeland Industries Inc was founded over 30 years ago as the first manufacturer of nonwoven disposable coveralls.
The company now manufactures a range of protection for body, hands and arms against chemical, flame and heat in a variety of disposable and woven fabrics.
All key product manufacturing is done in-house through Lakeland's global network of manufacturing facilities. With none being undertaken through contractors, so Lakeland maintains full control of design, production and quality. Lakeland is committed to ensuring all products continue to meet or exceed the latest international and also regional product standards. The network of regional sales divisions staffed by highly knowledgeable experts in the field, now covers five continents. Consequently Lakeland increasingly works with many of the world leading distributors of safety clothing and equipment.
With a global reach Lakeland Industries is fast becoming the world's leading protective clothing manufacturers and the company's high commitment to quality as the number one factor – quality of design, product, production and service – is one explanation why workers all over the world are increasingly turning to Lakeland for their choice of protective clothing.
Subscribe
Subscribe to our newsletter now and stay up-to-date with new products collections, the latest and exclusive offers.