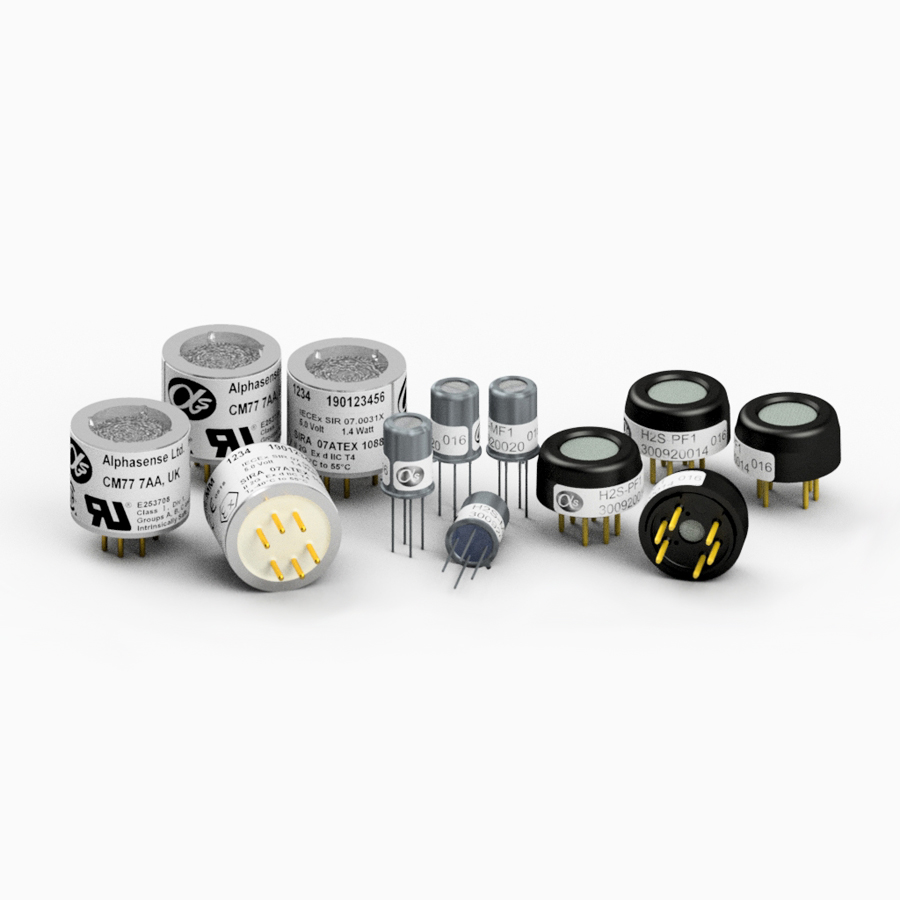 Metal Oxides
Gas sensor
While electrochemical amperometric sensors are popular because of their low power and selectivity, some applications operate in environments that extend beyond their capability. To meet those demands, Alphasense has introduced a new class of metal oxide gas sensor.
Traditional n-type metal oxides suffer from baseline drift and humidity sensitivity however Alphasense p-type metal oxide gas sensors have more stable baselines and very low humidity sensitivity.
Three variants have been designed for specific markets:
H2S detection at high temperatures (up to 120oC) for oil and gas applications
Volatile Organic Compounds (VOCs) for low cost IAQ applications
CO detection for environments at extreme temperatures and/ or humidities
Our people have a long history in all aspects of the gas detection industry that means we understand the issues affecting our customers. The experienced development group at Alphasense provides innovative solutions to specific customer requirements while our manufacturing and test teams deliver the highest-quality, most reliable sensors in the industry.
At Alphasense we are motivated and inspired to help our customers build a world that's safer, cleaner and more energy efficient through sensor technology. We listen to our customers and constantly strive to enhance and improve our processes to ensure we deliver on that vision.
Alphasense invests heavily in state-of-the art automation and process equipment. We use kanban and cellular manufacturing techniques and our independence allows us to manufacture both for both low and high volume customers ensuring they receive the same high quality product on-time. Our manufacturing and design operations comply with ISO9001:2008.
Alphasense is located in the South of England near London Stansted Airport giving easy and direct access for both our domestic and international markets.
Subscribe
Subscribe to our newsletter now and stay up-to-date with new products collections, the latest and exclusive offers.