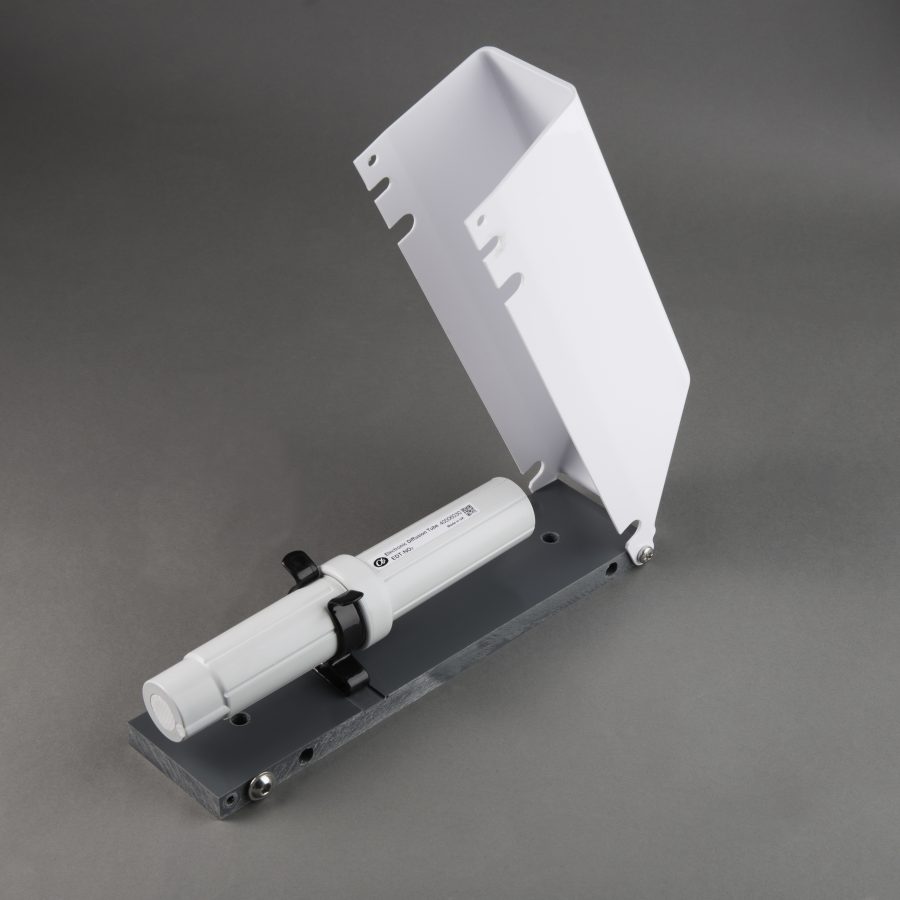 EDT Electronic Diffusion Tube
Alphasense introduces the Electronic Diffusion Tube (EDT): a single gas data logger with ppb resolution using the proven Alphasense A4 family of electrochemical ppb gas sensors.
Alphasense now provides a solution to some old problems:
. Traditional Palmes-type diffusion tubes are commonly used for indicative measurement of nitrogen dioxide (NO2) in cities for Local Air Quality Management. However sampling over several weeks gives only one average concentration for the entire sampling period and the result is reported weeks after the measurement.
. Odours which were previously ignored by local industry and city councils are now headline problems. There is a growing requirement to monitor odour plumes around landfills, waste water treatment plants, agricultural/ poultry farms and industrial sites- but the cost of the necessary network of monitoring nodes is prohibitive. Hydrogen Sulfide (H2S) is the most commonly measured gas for odour detection.
Features include:
• Low cost EDT makes networks affordable
• User- adjustable logging interval from 15 seconds to 30 minutes
• Records relative humidity and ambient temperature
• Six months' battery life from two non-rechargeable Lithium AA cells
• Designed to IP67 specification
• Mounting bracket connects easily to walls and poles
• Gases include NO2, NO2+O3, H2S, SO2 and CO. Sensor data sheets specify sensor performance
• Data analysis support through Alphasense cloud includes advanced correction algorithms
• Custom labelling on request
Our people have a long history in all aspects of the gas detection industry that means we understand the issues affecting our customers. The experienced development group at Alphasense provides innovative solutions to specific customer requirements while our manufacturing and test teams deliver the highest-quality, most reliable sensors in the industry.
At Alphasense we are motivated and inspired to help our customers build a world that's safer, cleaner and more energy efficient through sensor technology. We listen to our customers and constantly strive to enhance and improve our processes to ensure we deliver on that vision.
Alphasense invests heavily in state-of-the art automation and process equipment. We use kanban and cellular manufacturing techniques and our independence allows us to manufacture both for both low and high volume customers ensuring they receive the same high quality product on-time. Our manufacturing and design operations comply with ISO9001:2008.
Alphasense is located in the South of England near London Stansted Airport giving easy and direct access for both our domestic and international markets.
Subscribe
Subscribe to our newsletter now and stay up-to-date with new products collections, the latest and exclusive offers.