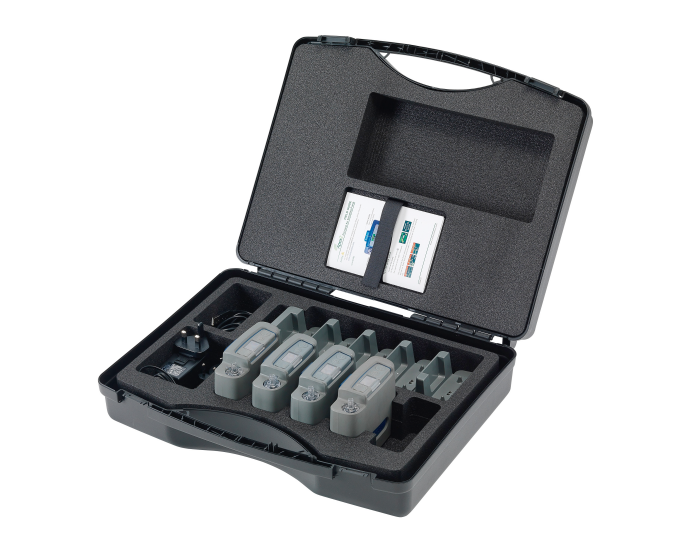 APEX2 (PRO)
Whatever media you're using you can be assured that the Apex2 personal sampling pump has the power to handle any personal monitoring regime.
Optimised at around 2l/min, the flow at which most Occupational Hygiene measurements are made, the Apex2 personal sampling pump has outstanding back pressure capability.  There are no more worries about battery life:  The Apex2 personal sampling pump has high performing Li Ion batteries and an intelligent battery life indicator letting you know exactly how much charge you have left.  And with the Apex2 performing with a pulsation value of ~10% you can have true confidence in the integrity of your samples. With its slim, ergonomic design, the pump is less obtrusive to the wearer allowing them to carry on with their job whilst being monitored. A sturdy clip with a lifetime guarantee means it's secure and the detachable rubber boot guards against knocks. Ingress resistant to IP65 means that you can use it in the harshest environments and its smooth finish means it's easy to decontaminate.
Outstanding Performance
Slim Ergonomic Design
Simple Operation
Motion Sensor
Bluetooth connectivity to check the pump remotely
Great Long battery life
All Models Intrinsically Safe
Duration and Delay Timers
Logging of Time History Data Including Back Pressure
Find out more about the APEX2 (PRO)
Casella offer smart and easy to use solutions for monitoring noise, dust and vibration. Our continuing innovation and training support ensure the next generation have the latest technology and expertise to aid health risk measurement. See our brand story here.
Subscribe
Subscribe to our newsletter now and stay up-to-date with new products collections, the latest and exclusive offers.