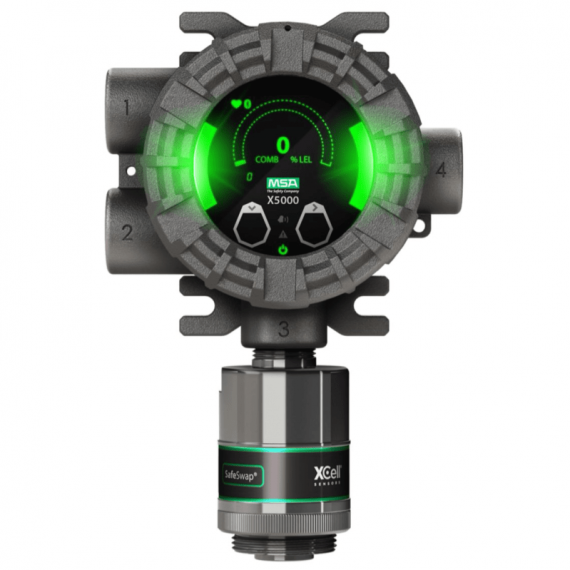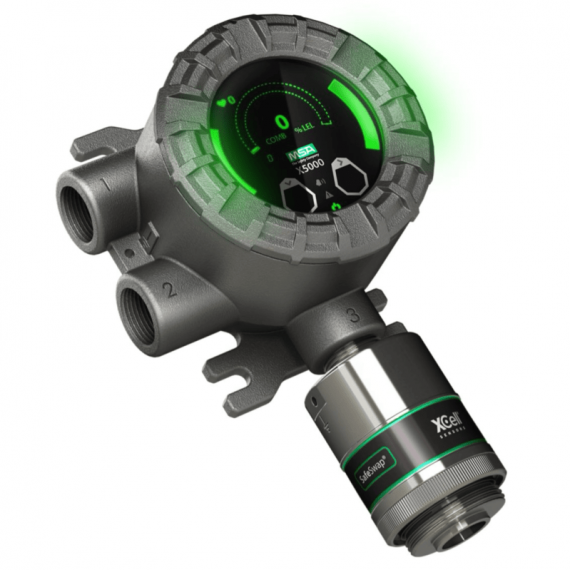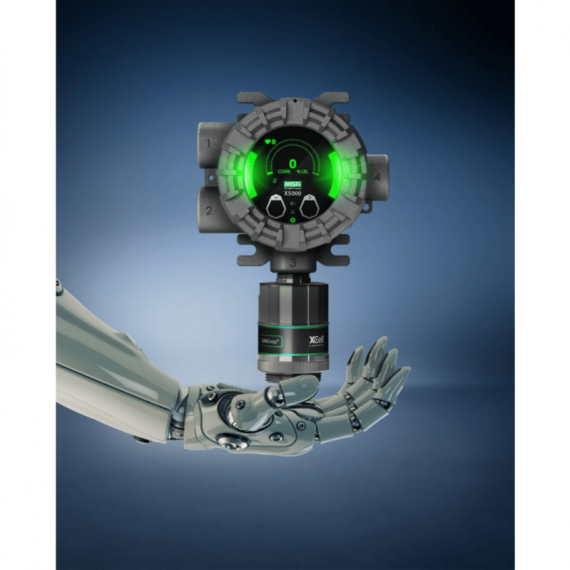 ULTIMA® X5000
Fixed Gas Detector
The ULTIMA® X5000 Gas Monitor is the future of gas detection for oxygen, toxic and combustible gases. MSA XCell® gas sensors with TruCal® technology offer calibration cycles up to 18 months (local calibration respected). The gas transmitter's advanced, multi-lingual OLED display is easy to read and the unique touch-screen interface makes it simple to navigate.
Highlights
New design featuring an Organic LED (OLED) display and bright status LED's for extreme visibility
An industry first, a touch-button interface for an intuitive user experience and tool-free operation.
TruCal technology actively monitors the sensor integrity and compensates for environmental factors that cause regular electrochemical sensors to drift.
Automatically self-checks 4x/day
Reduces downtime
Three year warranty on XCell sensors
SafeSwap enables safe and quick replacement of gas sensors without turning off the instrument
Dual sensor capability doubles the sensing power with half of the footprint of a single gas transmitter
Bluetooth wireless technology allows mobile device to act as an HMI screen and controller. The X/S Connect App is designed with high security standards and provides real-time information to your mobile device
Check status and get alerts up to 75 ft. (23 m) away
Reduce set up time by at least 50%
Identical footprint and wiring as the ULTIMA X series makes retrofits simple using the existing conduit and wiring as well as an integral mounting bracket
Markets: Industrial, Oil & Gas, Utilities
Applications: Building Protection, Combustible Detection, Confined Space, Food Processes, Oxygen Detection, Perimeter Monitoring, Toxic Detection
Many MSA products integrate a combination of electronics, mechanical systems and advanced materials to protect users against hazardous or life-threatening situations.The company's comprehensive line of products is used by workers around the world in a broad range of industries, including the fire service, the oil, gas and petrochemical industry, construction, mining and utilities, as well as the military. Principal products include self-contained breathing apparatus, fixed gas and flame detection systems, handheld gas detection instruments, head protection products, fall protection devices and thermal imaging cameras.
MSA, based north of Pittsburgh in Cranberry Township, Pa., has annual sales of approximately $1.2 billion, manufacturing operations in the United States, Europe, Asia and Latin America, and 42 international locations.
Subscribe
Subscribe to our newsletter now and stay up-to-date with new products collections, the latest and exclusive offers.