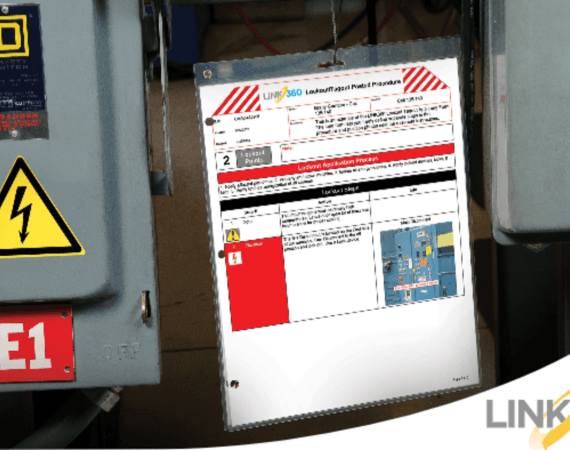 Smart Lockout App
Easily Complete Procedures Using a Smartphone!
One of the biggest challenges in maintaining a safe facility is information management. There are Lockout/Tagout procedures, confined space permits, maintenance schedules and other important documents. They all need to be regularly updated and reviewed. Now you can easily complete lockout steps with step-by-step instructions on your smartphone!
At Brady, we provide personalised consultation services to improve employee safety, productivity and equipment reliability, both today and down the road.
Link360™ Software is the first software to give you a complete view of the activities associated with creating, reviewing and updating visual information.
Create clear and easy-to-follow, visually instructive safety procedures
Quickly scale and deploy standardised and approved safety procedures across facilities
Try LINK360 for free for 30 days for free!
The Smart Lockout App sends the most recently approved, and relevant Lockout/Tagout procedures from LINK360 to the smartphones of coworkers servicing specific machines. Via their smartphone, coworkers receive one lockout instruction at a time and can confirm its completion before receiving the next step. The smart lockout app can send a report back to LINK360 including all lockout procedure steps marked as completed.
Founded in 1914, the company has millions of customers in electronics, telecommunications, manufacturing, electrical, construction, education, medical, aerospace and a variety of other industries. Brady is headquartered in Milwaukee and employs more than 6,400 people at operations in the Americas, Europe and Asia-Pacific.
Subscribe
Subscribe to our newsletter now and stay up-to-date with new products collections, the latest and exclusive offers.