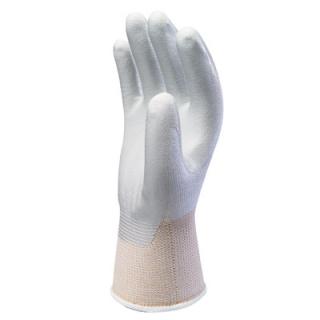 SHOWA 370 White
Palm nitrile coating over black nylon liner.
BENEFITS
Coating protects the hand while maintaining flexibility
Very light, supple glove with ventilated back for breathability
Light color is deal for work in clean environments
Excellent dry grip
FEATURES
13-gauge seamless, lint-free liner
Durable nitrile coating
Elastic knit-wrist
Launderable
To find out more about the SHOWA 370 White
Mr. Tanaka, the founder of SHOWA in 1954, embedded the following key elements in his founding philosophy and vision:
"Corporate strength is gained with our respect for harmony, by taking responsibility for our actions and by focusing on being the best person we can possibly be within our individual capabilities.
Each member of the SHOWA family must have integrity and the empowerment to build trusting relationships within our company and, equally important, with our customers."
This business philosophy, when diligently practised, inspires mutually prosperous connections with our customers.
Today, SHOWA is renowned for both quality and innovation. Our technology has forever changed our industry, what our hands are capable of and the impact we make on our environment. We have achieved this by utilising the latest resources in technology, understanding PPE standards, and assuring our customers that we will not settle for anything less than the highest level of quality hand protection, every time. This foundational belief is one of the major reasons that SHOWA's products are well-known, respected and worn by millions of people around the world. We pioneer the quality, performance and protection to give ordinary hands extraordinary abilities.
Subscribe
Subscribe to our newsletter now and stay up-to-date with new products collections, the latest and exclusive offers.