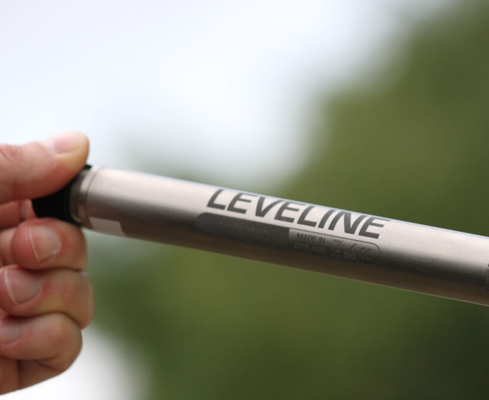 LeveLine
}
LeveLine
The LeveLine is a water level and temperature recording device that has been specifically designed for long term water level logging. It includes its own internal lithium battery for years of self supplied power and a huge internal memory for year upon year of data.
LeveLine Water Level and Temperature Logger
The LeveLine collects water level data at user-defined intervals and stores the information in its internal memory. The logger can take up to an impressive 10 readings per second and the huge internal memory is capable of storing up to 500,000 readings. Made from titanium, the LeveLine is built for deployment in all kinds of water from fresh groundwater to salty marine waters.
Our range now includes multiple water quality monitoring packages for both portable and permanent applications, water level loggers both absolute and vented and now including a conductivity variant. All of our products are 100% designed and manufactured in house.
We work actively in the surface water, ground water and waste water sectors globally. This year, Aquaread will be demonstrating a low flow sampling set up using our most popular probe the AP2000 which houses 13 parameters in a 42mm body!
Subscribe
Subscribe to our newsletter now and stay up-to-date with new products collections, the latest and exclusive offers.