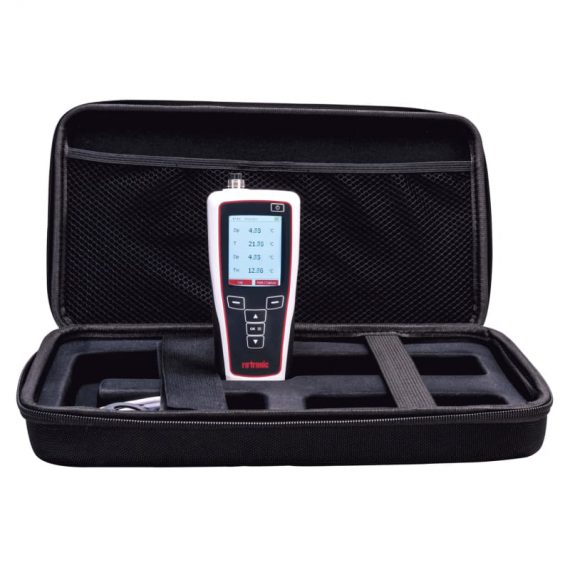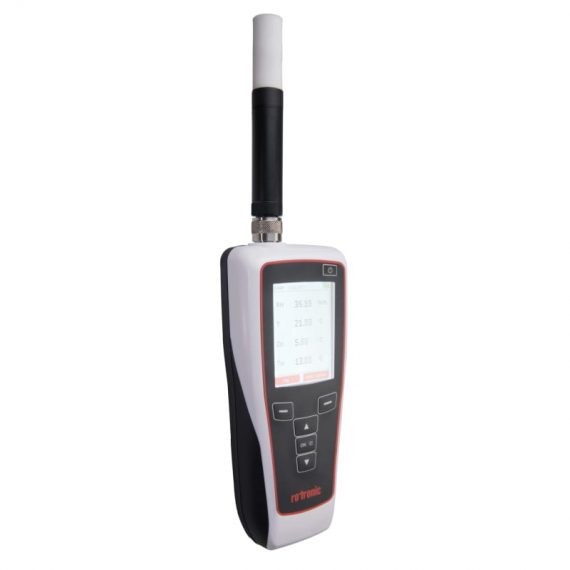 HygroPalm HP32
Handheld Humidity and Temperature Instrument
The HygroPalm HP32 is a versatile handheld instrument compatible with all HC2A and HC2 ROTRONIC probes, it is able to perform spot measurements and logging of relative humidity, temperature and psychrometric parameters.
Advantages
Relative humidity, temperature and psychrometric calculations
Graphical display for graphs and up to 4 values
Freely settable visual and audible alarms on every value
64'000 data points memory for time programmable interval logging
Long lasting battery (up to 48h when logging every 30s)
Applications
Field inspection and spot checks in HVAC
Building Management Systems
Agriculture and Food industry
Pharmaceutical Industry
Compatible with
All HC2 and HC2A probes
HW4 Software
Package content
HygroPalm HP32 (without probe)
Soft Case
Micro-USB Cable (computer connection and battery charging)
HW4 LITE license key (3 instruments connected max)
Since 1965, we have been offering solutions for measuring the parameters of humidity and temperature.
In order to offer our customers maximum precision and flexibility, we are continuously enhancing our products, but at the same time we are always on the lookout for additional products. That's why we added CO2 and differential-pressure measurement to our product portfolio in recent years.
This means that our customers have an ever widening range of technically sophisticated measurement solutions available to them.Our portfolio ranges from handheld instruments, measurement transmitters and laboratory solutions to dataloggers.
The humidity sensors in the Hygromer series, developed by ROTRONIC, are the clear choice whenever reliable and repeatable humidity measurement is critical. Typical applications for our products include the food and pharmaceutical industries, meteorology, print and paper, dryers, and many other advanced industrial applications.
Rotronic customers not only rely on sophisticated sensor technology, but have access to a global sales network, and with an officially accredited SCS Calibration Lab, our standards of quality are at a permanently high level.
Subscribe
Subscribe to our newsletter now and stay up-to-date with new products collections, the latest and exclusive offers.