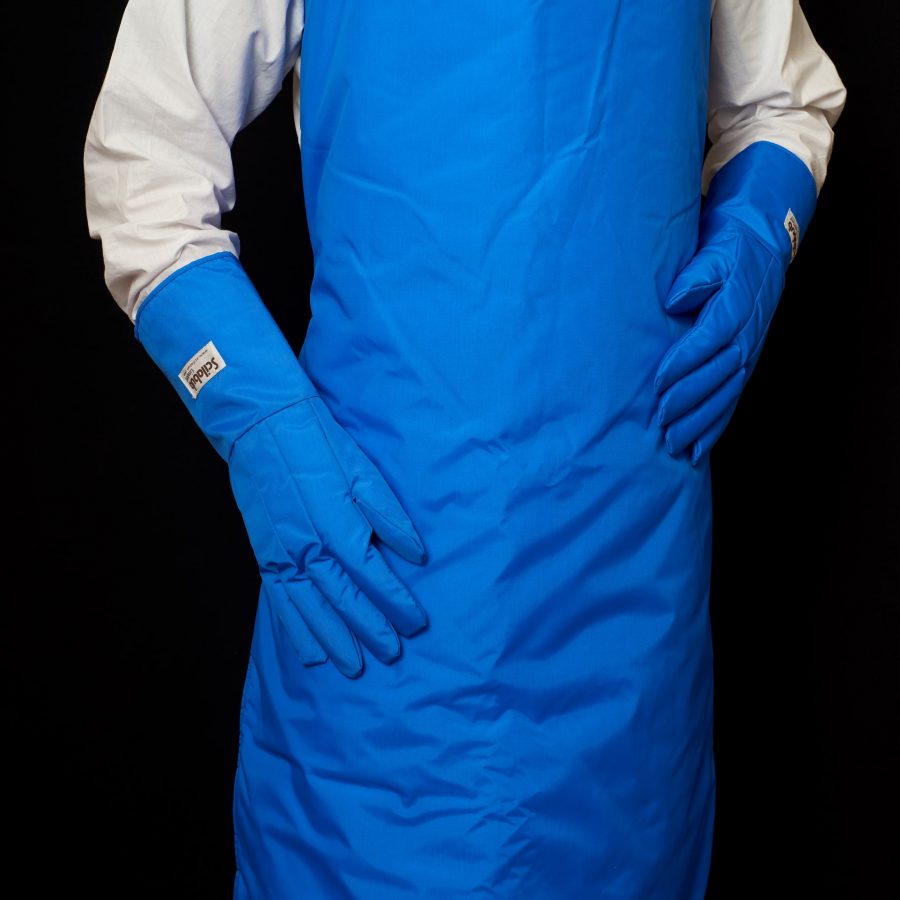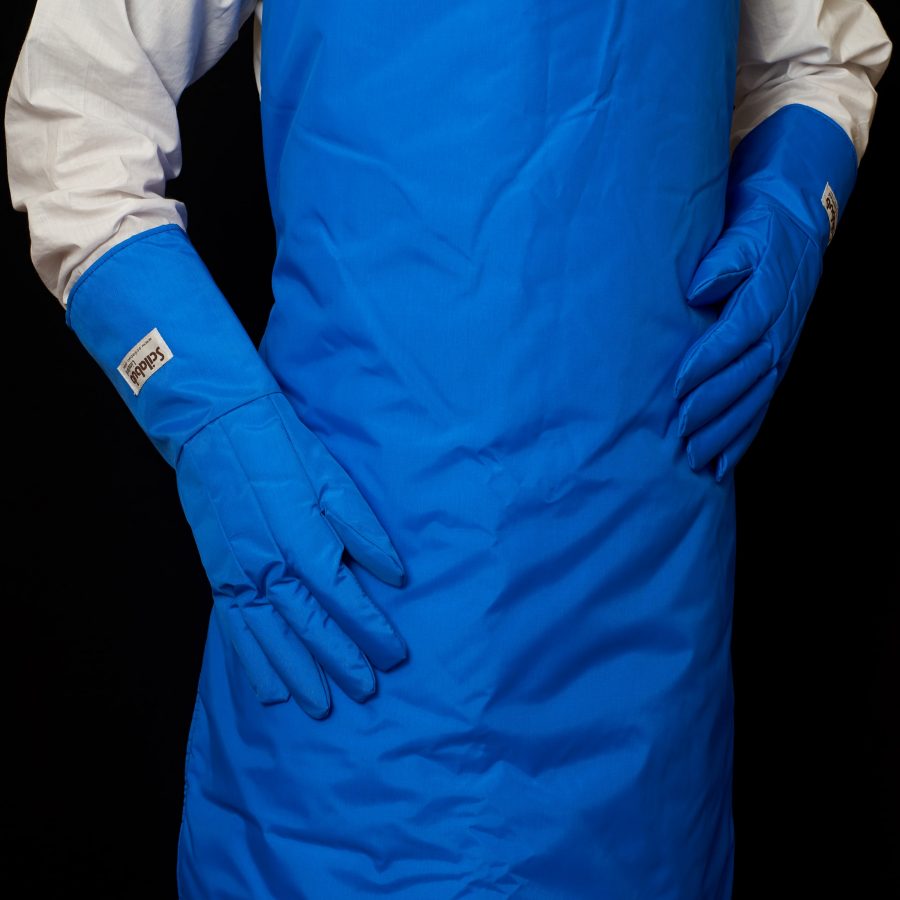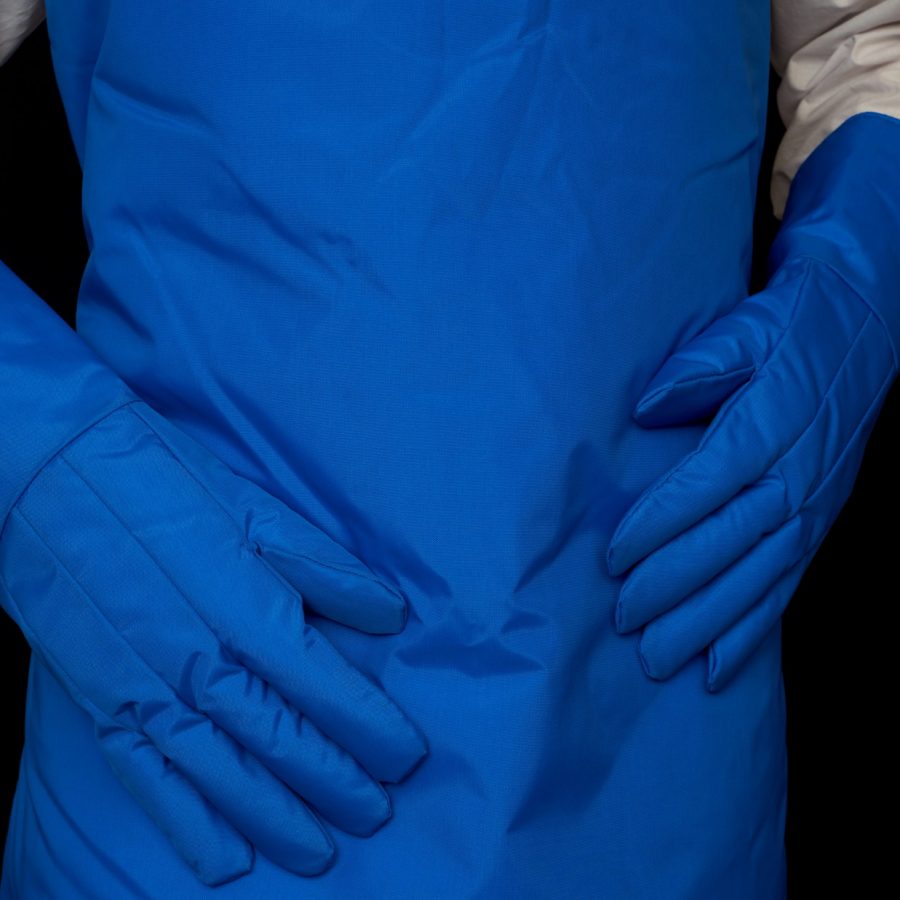 Frosters Cryogenic Apron
Cryogenic Apron
Frosters cryogenic aprons offer the same technology and protection as that of the Frosters cryogenic gloves. Frosters aprons are fitted with quick release clips at both neck and waist and our adjustable straps give a comfortable fit.
The apron provides optimum protection for torso and upper legs against the effects of spills and splashes of cryogenic material. The outer layer of waterproof woven polyamide protects, even at the extremely low temperature encountered with liquid nitrogen, and yet is breathable. Thermal insulation is given by a polyolefin/polyester micro-fibre middle layer. The inner layer is of cotton for comfort.
Small (900mm length) – APR/CMS
Medium (1000mm length) – APR/CMM
Large (1200mm length) – APR/CML
Extra Large (1400mm length) – APR/CMXL
For the full product specifications please click the pdf link below
Scilabub Limited was formed in 1983 and so is a well-established company with a proven track record in the safety product market. To maintain the highest quality product levels we manufacture all of our products in the UK.
Our product range includes Frosters Cryogenic Gloves, Aprons and Suits.
Frosters Waterproof Gloves.
Nomex Heat Resistant Gloves, Gauntlets and Aprons.
Autoclave Heat Resistant Gloves, Gauntlets and Aprons.
CO2 Dry Ice Chests.
Our products are widely available throughout the world with an established distribution network. If you require information on your nearest distributor or are interested in becoming a distributor please contact us at the address below or by clicking here.
Scilabub Limited
9 Huntingdon Court
Huntingdon Way
Measham
Derbyshire
DE12 7NQ
Tel:  01530 279996
Fax: 01530 270759
Email: sales@scilabub.com
Web: www.scilabub.com
Subscribe
Subscribe to our newsletter now and stay up-to-date with new products collections, the latest and exclusive offers.