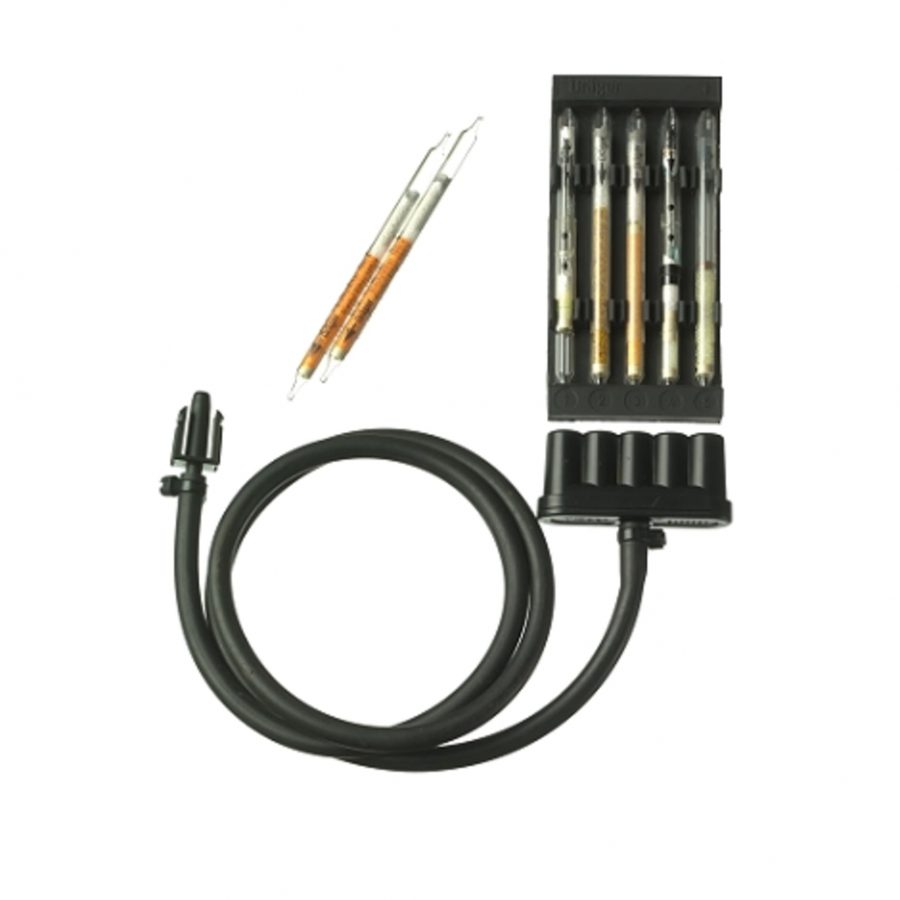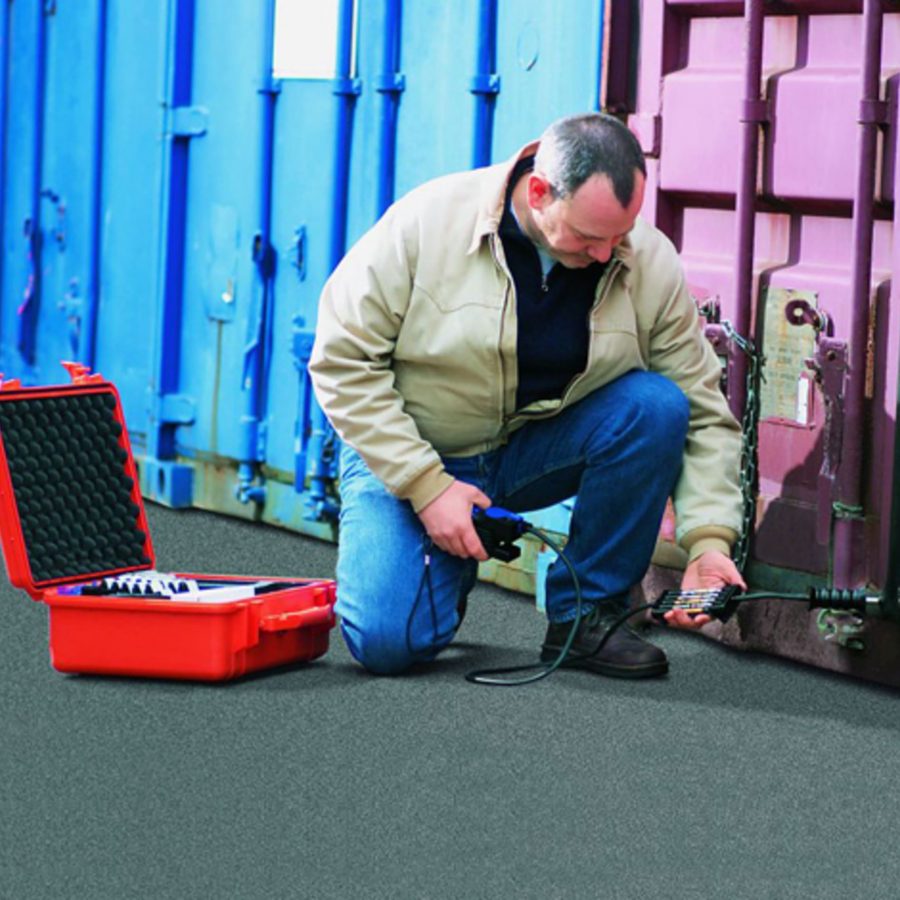 Dräger Simultaneous Test Sets
Simultaneous gas testing
Risks and potential dangers at a glance: The SimultanTest Sets allow the measurement of five different gases at the same time.
Benefits
In the SimultanTest Set, five Dräger-Tubes are arranged next to each other in a stable rubber sleeve. The air to be monitored is simultaneously drawn in through the tubes by a Dräger-Tube pump. Quick determinations are made about the presence of dangerous substances at TLV levels.
As the SimultanTest Set is a system solution for which special Dräger-Tubes have been developed, the replacement with other Dräger-Tubes is not possible.
The device delivers fast and reliable results for different combinations of organic and inorganic gases.
"Technology for Life" is the guiding philosophy. Whether in the operating room, in intensive care or emergency response services, Dräger / Draeger products protect, support and save lives.
Dräger offers its customers anaesthesia workstations, medical ventilation, patient monitoring as well as neonatal care for premature babies and newborns. With ceiling supply units, IT solutions for the OR, and gas management systems the company is at the customer's side throughout the entire hospital.
Emergency response services, law and regulatory enforcement and the industry trust in Dräger's integrated hazard management, in particular for personal protection and plant safety. This includes: respiratory protection equipment, stationary and portable gas detection systems, professional diving equipment and systems, as well as alcohol and drug impairment detection. In collaboration with its customers Dräger develops customized solutions, such as entire fire training systems, training concepts and workshops.
Dräger has about 13,500 employees worldwide and is currently present in more than 190 countries. The company has sales and service subsidiaries in over 50 countries. Its development and production facilities are based in Germany, Great Britain, Sweden, South Africa, the USA, Brazil, the Czech Republic and China.
Subscribe
Subscribe to our newsletter now and stay up-to-date with new products collections, the latest and exclusive offers.