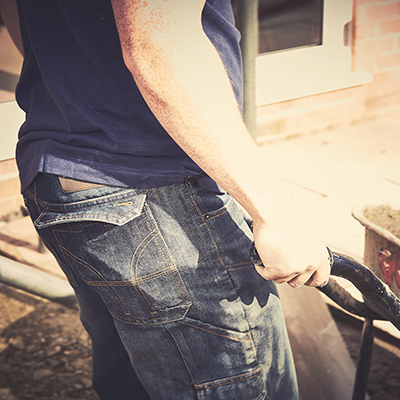 CORDURA® Denim Fabric
Hard Working Comfort™
CORDURA® Denim fabric helps your hard-working jeans last longer than traditional 100% cotton denim. Based on an intimate blend of cotton and INVISTA's T420 nylon 6.6 fiber, CORDURA® Denim fabric retains the authentic look and feel of cotton denim, but with added abrasion resistance, and toughness. Jeans made with CORDURA® Denim fabric are exceptionally durable without compromising on comfort and style. Work hard and play hard in jeans made with CORDURA® Denim fabric.
Benefits
The authentic look, comfort, and feel of traditional 100% cotton denim with built-in long-lasting durability
Exceptional abrasion resistance – 4 times that of comparable weight traditional 100% cotton denim fabric (Martindale testing based on 13.75 oz denim fabric.).
Brings with it the heritage of the CORDURA® brand which has proven performance in the world's toughest environments.
Just a year later, JanSport® chose CORDURA® fabrics for their new line of daypacks. Giving the CORDURA® brand fabric line instant credibility. The rest, as they say, is history.
Today, you'll find CORDURA® fabrics in many top brands that are known for making tough, long-lasting products. In fact, CORDURA® fabrics are trusted by many militaries around the globe.
Over the years, the CORDURA® brand team has introduced a wide-range of versatile fabrics. From the classic air-jet textured nylons to ultra-lightweight high tenacity nylon and polyester fabrics, all of our fabrics are considered best-in-class for durability and performance. © 2010 INVISTA. CORDURA® is a registered trademark of INVISTA for durable fabrics.
Subscribe
Subscribe to our newsletter now and stay up-to-date with new products collections, the latest and exclusive offers.