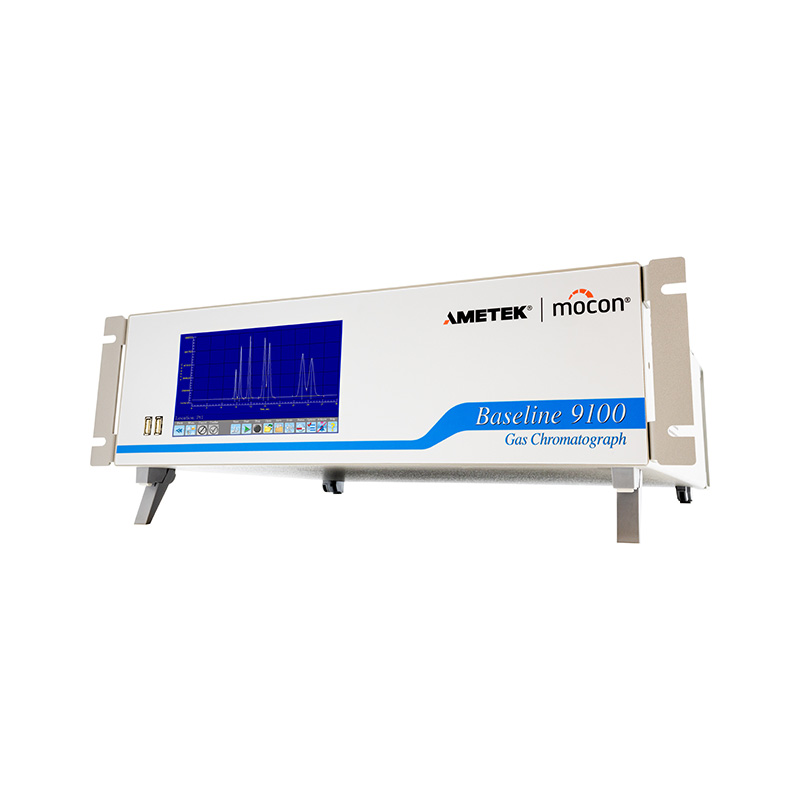 Baseline® 9100 GC
Gas Chromatograph
Fully integrated gas chromatograph with GC software and remote access capabilities. Continuously monitor single or multiple gas components in a wide range of applications — ambient air networks, indoor air quality, toxic gases in the workplace, environmental source monitoring, fenceline (perimeter) monitoring, and more. Every application is factory configured before delivery making installation and set-up that much easier.
Features:
Integrated GC software – No need for external computer
2 USB ports for mouse, keyboard or flash drive
Touchscreen display
Display options include:
Chromatogram concentrations
Historical data diagnostics
Sequencing and methods
Automatic and remote calibration
Continuous unattended operation
Multipoint sampling options
LAN connection
Multiple analog output options
User definable alarm relay options
Internal software stores multiple analytical methods
Established in 1969, MOCON's industrial analyzer division, manufactures, sells, installs, and services the complete line of Baseline® environmental gas analyzers and photoionization (PID) sensors for toxic workplace gas and indoor air quality monitoring, environmental source monitoring and ambient air networks. We offer measurement solutions for total volatile organic carbons (VOCs), EtO, acrylonitrile, naphthalene, diacetyl, formaldehyde, BTEX, total hydrocarbons, methane / non-methane, as well as many others. Also, available is the Baseline® VOC-TRAQ II, a hand-held toxic gas monitor with data logger, as well as a complete line of Baseline® piD-TECH® photoionization detectors and sensors.
Subscribe
Subscribe to our newsletter now and stay up-to-date with new products collections, the latest and exclusive offers.