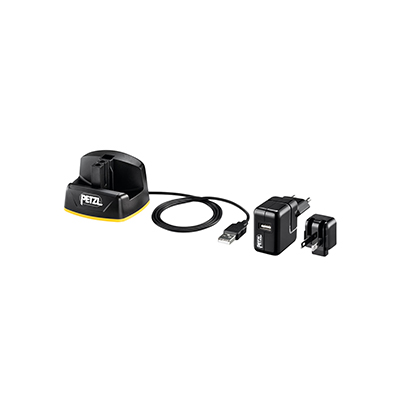 ACCU 2 DUO Z1 charger
Wall charger for ACCU 2 DUO Z1 rechargeable battery
EUR/US compatible quick wall charger for ACCU 2 DUO Z1 rechargeable battery.
Description
For charging an ACCU 2 DUO Z1 rechargeable battery

100/240 V EUR/US compatible wall charger

End-of-charge indicator light
Specifications
Weight: 170 g
Recharge time: 8 h
Comes with interchangeable European and North American wall charger
In 1970, the first "Fernand Petzl" brand products were produced in a workshop in Saint-Nazaire-Les-Eymes, Isère, France. Since then, the Petzl company, established in 1975, has grown into an international enterprise, all the while preserving its personal feel and the passion that drove Fernand Petzl.
Subscribe
Subscribe to our newsletter now and stay up-to-date with new products collections, the latest and exclusive offers.