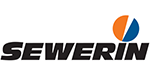 Where innovation and tradition combine
Sewerin are an internationally successful, technically innovative family owned company with its headquarters in Gütersloh Germany.
With our market leading products to locate leaks in water and gas distribution networks we are a leading supplier to the gas and water supply industry. Our core business is the development, production and global distribution of electronic measuring instruments for locating, measuring and warning of both gas and water leaks.
Products
Subscribe
Subscribe to our newsletter now and stay up-to-date with new products collections, the latest and exclusive offers.