Height Safety
Height safety equates to the considerations and measures taken to achieve safe practice in workplaces when dealing with heights. This is typically above the ground, however, not always. There are other variations where working at height is encountered across various industries.
Both fall protection and fall arrest are subdivisions of the overarching topic of height safety. These areas focus on the prevention and the protection of personnel in the accidental case of falling. With the appropriate selection of PPE for workers, risks surrounding working at heights are significantly reduced.
With careful risk assessments and detailed operation plans, using systems and controls can minimise, and possibly even eliminate, the requirement of working at height.
Statistics from the UK's HSE 2019/2020 show 40 fatal injuries to workers within construction, 47% of these were due to falls from a height. In the same year, falls from a height also accounted for 19% of the non-fatal injuries to workers each year – with slips, trips, and falls on the same level accounting for a staggering 26% of non-fatal injuries.
As working at height is a recognised significant danger to employees, it's crucial that employers do all that they can to minimise risks where possible. There are a number of steps outlined by regulatory bodies across the globe that work towards safe practice.
Working At Height Safely
Working at height is defined by the UK's Health and Safety Executive (HSE) as any place of work where, if precautions were not taken, a worker could fall a distance and cause personal injury. Examples are:
Working at a height above ground floor;
Working on an edge;
Or, working on a steep surface.
Working on ground level with an opening or hole nearby is still considered working at height. In this scenario, workers not only have to be prepared with relevant height safety but also with any equipment required for working within confined spaces.
Other situations may include: falling from a vehicle; tree work activities; falling through fragile surfaces, like skylights; or falling due to inappropriate equipment use, like ladders where scaffolding should have been in place.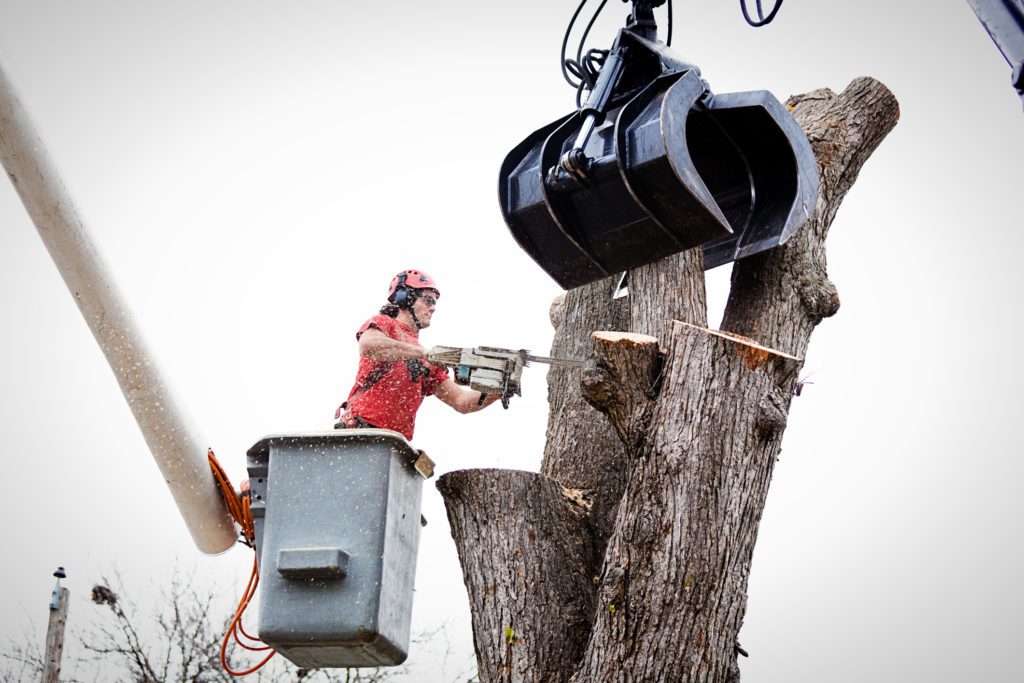 Not only people fall, but objects can as well. Height safety not only covers the individual workers but also the equipment and items being used by the personnel at height. Reaching the heights of safety for workers within construction, mining, agricultural, and other industries is essential to achieve safe work practice.
Trips, falls, and slipping is a separate topic for risk assessment purposes and should be considered in a similar manner within the workplace as height safety, even if these risks are at height.
Working With Height Using Systems and Controls
Modern advances in technology sometimes allow for work at height to be eliminated entirely. One solution, for example, is the use of drones and remote vehicles utilised for inspection purposes, assessing full risks before the job begins.
If unavoidable, there are specific systems and control measures available to prevent falls for a person working at height. There are three key parameters to consider: fall protection, fall restraint, and fall arrest.
Fall Protection
Fall protection refers to the systems put in place to prevent the worker from falling in the first place. This can be in a number of safety features, with one example being the use of guard rails or covers.
These safeguards need to be in place near an edge, where the fall hazard is present, or around the weak surface that may break if stepped on.
Fall Protection Hierarchy
The fall protection hierarchy dictates and governs what type of system is required. Employers must consider all hazards associated with work at heights and apply the maximum risk control for crucial height safety.
Eliminate – avoid work at height if possible.
Substitute – locate plant or equipment on locations where there is no risk of falling.
Engineering control – ensure there are no further unnecessary risks to workers if height is unavoidable.
Safe systems of work – use appropriate parapets or guardrails where possible to eliminate potential fall hazards.
Information, instruction, and training – all personnel involved must be competent with the systems in place for the safety of everyone involved.
PPE – personal protection equipment for all hazards present (not just height safety).
Monitoring and supervision – to assure the full system is being executed.
Review – monitor if there are any changes that need to be addressed within the height safety system.
Fall Restraint
Fall restraint is a control system where the worker is able to move freely but not far enough to fall and reach a hazard. This is typically in a style of horizontal safety lines utilising eyebolts, ladders, and guardrails.
A fall restraint system is typically used for roof maintenance work, where access to an edge is required and unavoidable.
Fall Arrest
Fall arrest systems protect workers and provide the safest possible solution to stopping a fall, using eyebolts and appropriate cables. This is the last resort when working at height safely.
With the use of a harness and cables, personnel are continued to be protected when other systems cannot be used to prevent falls.
Elimination of Risks Surrounding Height Safety
The first point on the fall protection hierarchy is to avoid work at height if possible. This elimination of risks is the crucial question to pose when beginning work, whether in construction, agriculture, mining, or another industry involving height safety.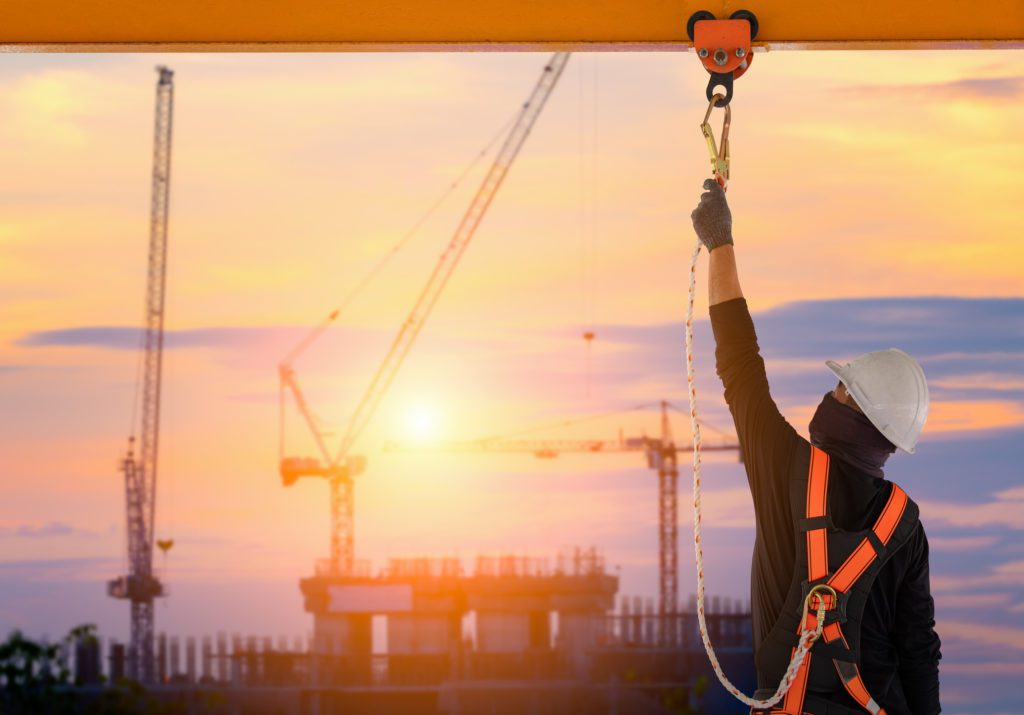 Depending on the job at hand, there may be some intuitive methods that can be used to eliminate some of the risks, especially in the design stage of projects:
Installing windows that can be cleaned from the inside, and/or self-cleaning glass. An example of this in play is the recent renovations works carried out on London's St Pancras International Station – the 19th-century train shed was restored using self-cleaning glass which then reduces the need for people to access the structure in the future, therefore eliminating the risk.
Fabrication of components offsite that can be installed using mechanical equipment.
Drones or remote vehicles for surveillance and conveying purposes.
Designing maintenance access points for new structures that avoid edges and/or vertical ladders. Forward planning from the designing stage can significantly reduce risks for future work.
Using robust materials for otherwise fragile surfaces. For example, in skylights.
If at any point throughout the job working at height can be eliminated from the equation, then this is the best way to ensure full fall protection is in place.
Further Risk Assessment Considerations For Height Safety
Risk assessments for height safety are extensive but highly necessary. After outlining what risks can be eliminated entirely, there are further assessments required to prevent falls of workers and objects, and also the safe stopping of any falls that may occur.
Typically, a risk assessment follows five standard steps, regardless of the area of work:
Identify all potential hazards
Outline who could be harmed, as well as to what extent that harm could be
Evaluate the risks and determine appropriate precautions
Document and record your findings and then implement them into the project
Continuously review and revise the risk assessment if necessary
Common Hazards With Work At Height
Working at heights risk assessments must consider the following hazards, among others:
Weather conditions
Working environment
Access and exit
Duration of work
Frequency of work
Fragile roofs
Maintenance
Inspections
Consequences of a fall
Emergency rescue
Installation and removal of equipment
Moving vehicles
Falling objects
Obstructions above or below
Through a thorough and detailed inspection, the risk assessment will show where suitable control measures are required in order to provide the safest possible working environment.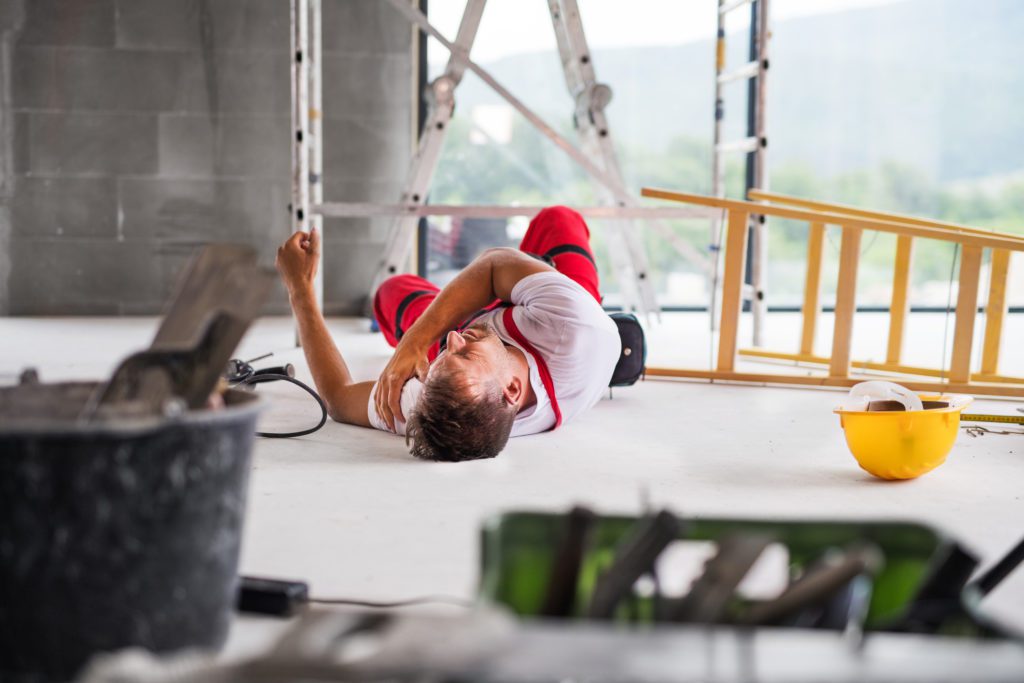 Along with suitable supervision and correct training for all those involved, risks surrounding work at height can be significantly reduced. All equipment must be kept to a minimum standard, well maintained and all personnel are required to be competently trained in use.
Equipment For Working Towards Height Safety
Fall arrest and fall protection equipment must be provided by the employer for personnel who may work at height.
Through the risk assessment stages, the various work and environmental conditions will be highlighted. It's then crucial that all equipment is suitable for those specific conditions.
Working conditions can be determined in regards to the weather conditions, the duration of work, the frequency of work, and the surrounding environment risks (ie. above or below obstructions).
Furthermore, any additional risks to others around the work project area to the equipment being used must be addressed.
Mobile elevating working platforms (MEWPs)
Mobile elevating working platforms are also known as MEWPs or 'cherry-pickers' colloquially. They consist of a working platform that can be extended to a chosen height, extending from the back of a mobile plant or vehicle.
MEWPs are designed to lift the worker to the height of the job that needs to be carried out, not to transport them onto other platforms.
There are specific control measures that must be considered when using MEWPs:
Selecting the MEWP that is best suited for the environment and working conditions
Ensure the platform is tidy to reduce the risk of trips and falls of the operator
Level ground is needed to provide a stable and safe platform
Appropriate guardrails and protective covering for operative controls
Check weather conditions if the work is outdoors
All personnel working with the MEWP must be fully trained and briefed
Abiding by the above control measures will reduce the associated risks that come with the use of MEWPs. Some of the most common dangers include entrapment, overturning, falling, and collision.
MEWP recognised industry guidance can be found in detail from the International Powered Access Federation.
Scaffolding
Scaffolding is the temporary platform structure used by workers to access a number of varying work conditions, for example, painters or miners. There are several types of scaffolding available, some more flexible than others.
This is the most highly recognised equipment for working at height safely for a longer period of time. It's not always the most cost effective solution, however, scaffolding is ideal when regular access is not always required.
Modern designs and system scaffolds are incredibly flexible and may surprise some operators at the versatility they offer. It's important to remember that scaffolding not only provides access above ground level but can also be installed for work going below ground.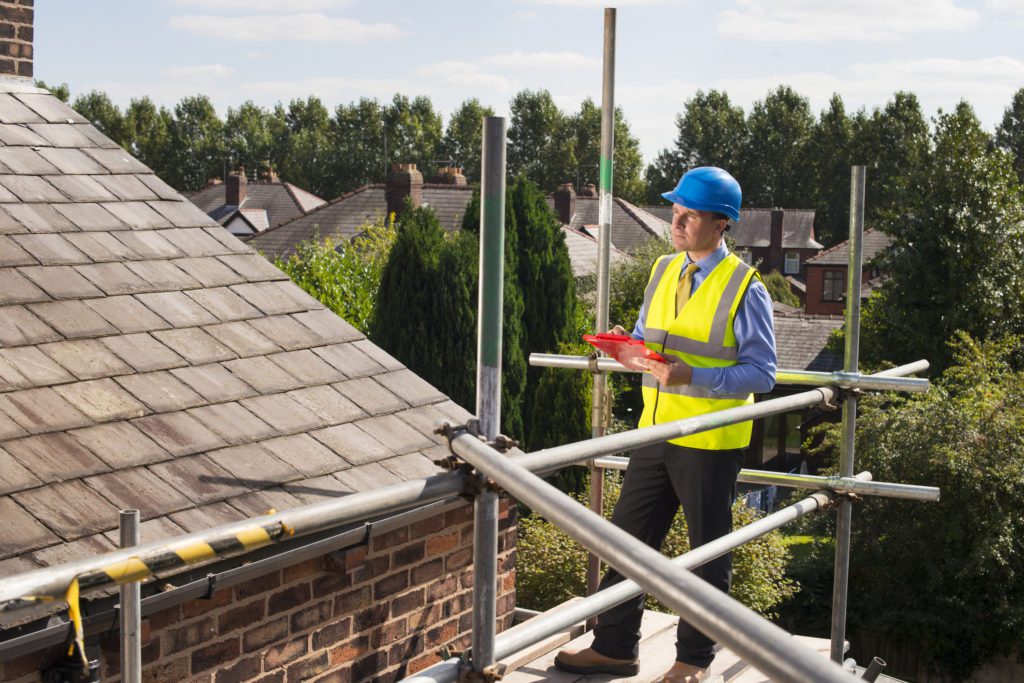 When installing scaffolding, the use of protective guardrails is required as a fall protection control.
Scaffolding recognised industry guidance can be found in detail from the National Access & Scaffolding Confederation and the Prefabricated Access Suppliers and Manufacturers Association.
Rope access
Rope access is an increasingly popular equipment choice across many industries, in particular, the offshore oil and gas works, along with construction and civil engineering. With the use of a harness and appropriate ropes, workers can be lowered from platforms or climb steep surfaces that would be otherwise difficult to access.
Rope access has been carefully designed over the years to be used as an option when no other equipment is available for the specific job. European regulations clearly outline when rope access is to be used:
Article 4.1.3. of Directive 2001/45/ EC8 – "Rope access and positioning techniques may be used only under circumstances where the risk assessment indicates that the work can be performed safely and where the use of other, safer work equipment is not justified."
Careful auditing and planning are required to ensure the safety of rope access for personnel. Rope access recognised industry guidance can be found in detail from the Industrial Rope Access Trade Association. IRATA works in conjunction with HSE to provide the safest possible working conditions for those working with rope access through standardising an international code of practice, membership audits, and training and certification of workers.
Ladders
Ladders are possibly the most commonly used piece of equipment for work at height across industry and the public domain. However, regulatory bodies dictate that the use of ladders should only take place when the work duration period is short, no more than 30 minutes, and the height is deemed relatively low risk.
Therefore, if the worker is estimated to be up on the leaning ladder for more than 30 minutes at any one time, then an alternative system should be considered by the operation.
Other control measures for the use of ladders include:
The ground level and stability of the ladder
Securing the ladder with an anchor to eliminate the possibility of it falling
Weather conditions – wind and rain are extremely dangerous when using ladders outdoors
Ladder use recognised industry guidance can be found in detail from The Ladder Association.
Personal Protection When Working At Height
Personal protection refers to the specific equipment that provides fall protection or fall arrest for the individual. The worker is required to wear PPE themselves and adjust when needed to complete work safely.
Some examples of personal protection include Bosun's / boatswain's chair and inertia reel equipment. The most notable is the PPE used with Rope Access when working at height.
Although employers always try to eliminate the need of working at height, this is not always possible in reality. Therefore workers must have reliable kit to safeguard themselves, somewhat similar to gear used for rock climbing or abseiling, including:
Harnesses
Helmets
Lanyards and energy absorbers
Mobile fall arresters
Connectors
Descenders
Rope clamps
Anchors
Pulleys
Ropes
Backpacks and other appropriate storage for other equipment and accessories
This PPE, along with specialised systems in place, all minimise the risk and/or injury of a fall. Employees are required to wear standard PPE, that is appropriate to their working conditions and also provided by their employer.
Collective Protection When Working At Height
Collective protection refers to equipment that is designed to protect more than one person at any given time. Once fully installed, no action is required to ensure safety is maintained in the means of protective lines or fall arrest systems.
Examples of collective protection include:
Scaffolding
Tower scaffolds
Cherry pickers / MEWPs
With guardrails and safety nets in place, this equipment is ready to provide suitable fall protection for workers on the whole.
Height Safety Standards and Regulations
Across the globe, there is safety in height regulations and standards that all workplaces must comply with according to the local authorities.
The following are the key standards and regulations recognised within the UK across all industries. European resources are similar.
Work at Heights Regulations 2005 complying with Temporary Work at Height Directive 2001/45/EC
The Work at Heights Regulations 2005 complies with the Temporary Work at Height Directive 2001/45/EC. All companies carrying out work at height must follow this directive to ensure safe practice and conditions for all staff.
Applies to all workers who work at height, regardless of how high, where a fall could risk injury to the individual.
Duties are placed on the employer and anyone in charge of the activity. For example, facilities managers or building managers contracting the work.
The law states: all work at height is properly planned and organised; all workers involved are appropriately trained and competent; all risks are assessed and appropriate equipment is used; and, equipment is properly maintained to meet required and recognised standards.
Construction (Design and Management) Regulations 2015 (CDM)
Construction Regulations 2015 addresses specific duties for duty holders, particularly linked to the design and management side of construction.
Clients: must ensure suitable arrangements are in place for managing their projects.
Designers: must consider how the project will be constructed safely; how the end-user will clean, maintain and use the completed project safely; and how the project will ultimately be dismantled.
Principal designers: must coordinate the pre-construction phase of any project working with other designers and contractors to consider the hierarchy of risk control.
Principal contractors: must control site safety once on site.
Contractors: must control their aspect of the project in line with the hierarchy of risk control and cooperate with the other duty holders.
Provision and Use of Work Equipment Regulations 19984 (PUWER)
Provision and Use of Work Equipment Regulations 19984 refer to the standard of all equipment used at work. This is not limited to only height safety equipment.
The regulation is to ensure that the equipment is safe for use and maintained to an appropriate standard, adhering to suitable health and safety measures.
Lifting Equipment and Lifting Operations Regulations 19985 (LOLER)
Lifting Equipment and Lifting Operations Regulations 19985 refers to the standard of specific equipment that may be used as part of the elimination of work at height.
The regulation covers equipment such as cranes, good lifts, and construction hoists.
FAQ
What is the minimum height for working at height?
HSE operational guidelines state that working at heights range from a minimum of 950mm. Anything less than this must clearly state how it's not working at height within the risk assessments.
Another classification for the term 'working at height' is any place of work where the worker could fall and cause personal injury. This does not have to be above ground but could be close to an edge (ie. mine), on a fragile surface (ie. skylights), or on a steep surface.
Do you have to be qualified to work at height?
All employers are required to ensure all employees are competent to work at height. Appropriate training and supervision are required at all times. Regulation 5 of the Work at Height Regulations 2005 clearly outlines the requirements for employees competency.
What is the best method of fall protection?
Fall protection hierarchy states that elimination of the need to work at height is the best method of fall protection. If elimination is not possible, then the use of guard railing along with scaffolding, harnesses, appropriate cabling, or MEWPs are essential for working at height safely.
What is the difference between fall restraint and fall arrest?
Fall restraint allows workers in the workplace to have freedom of movement but not reach the hazard of falling. For example, horizontal lines and eyebolts with an individual harness on a roof. Whereas, fall arrest is the last resort of protection for a person who falls, providing a method of stopping the fall safely.
Why is working at height a hazard?
Working at height poses several dangers, the first and foremost being the person can fall and occur serious injury or potentially death. Other hazards may be from falling equipment at height, dangerous weather conditions, or incorrect use of height safety equipment.