Gas Detection
More information on Gas Detection >
Gas detection is an essential part of health and safety for the protection of human life and the environment. Monitoring and the detection of gases allow for further action in improving air quality and ultimately control. High-quality gas detectors are used in safety systems to detect different types of gases in certain areas.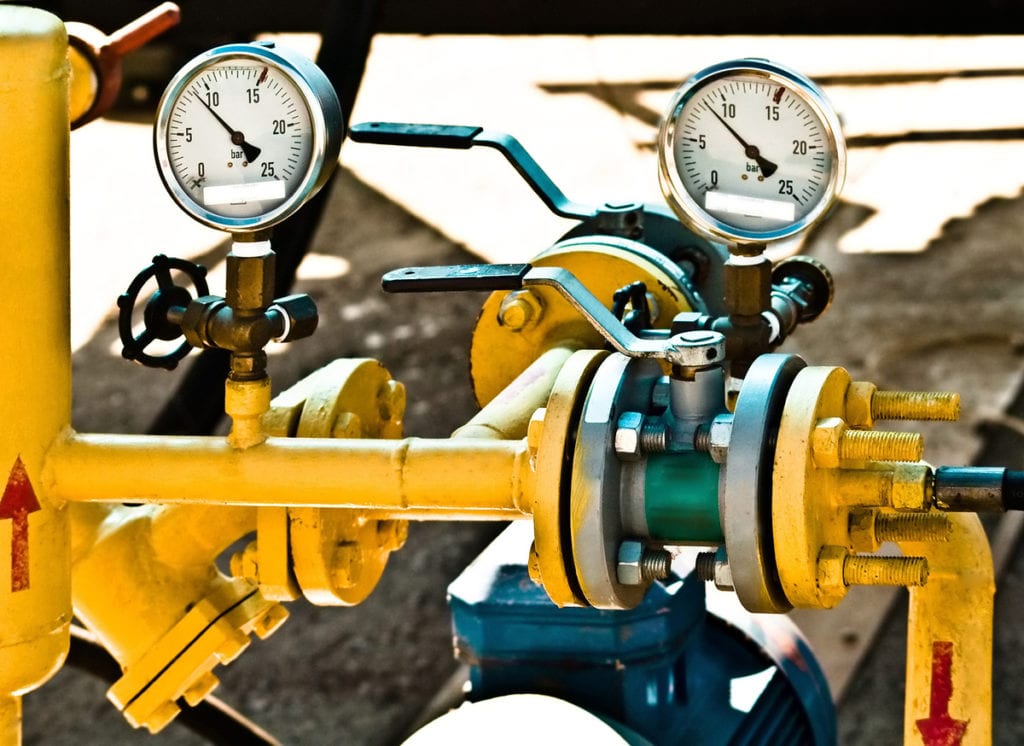 Industrial processes rely on trusted gas detection to automatically shut down systems and machinery if a gas leak has been recognised as posing a threat. Some gas detectors sound alarms to alert workers and operators, allowing escape and appropriate handling of the situation.
There are several different types of gases these systems and monitors can detect: oxygen depletion, combustible, flammable, and toxic gases. Gas leaks can occur for many reasons, from human error to equipment malfunction and pinholes in pipes. These gas detection devices are used across a number of industries and the key to risk assessments and safe practice.
Different types of gas detection include alarm systems, warning lights, reaction quenching and isolation systems, fire retardant, plant shutdowns, trips, and alerting emergency services.
Basic Requirements of Gas Detection and Monitoring
Gas detection systems have basic requirements that need to be recognised and met for effective installation, procedure, and results.
Employers, workplaces, and personnel should maintain a constant awareness of these components like an ongoing checklist.
Factors to Consider When Detecting Gas
When risk assessments highlight gas leaks are a possibility and detection equipment is required, some factors need to be considered for sustaining safety for both health and the environment.
Type of gas to detect and background gases
The temperature in the plant/facility/environment
Pressure, quantity and toxicity of the gases present
Proximity to employees and the public
The effectiveness of counteractive measures taken against the gas leak
The speed and effectiveness of medical intervention if required
With these considerations carefully adhered to, gas leak detection and monitoring will be successful and increase safety levels.
What Gases Are Monitored?
The list of gases that are monitored using detection equipment and systems is endless.
Oxygen levels are widely monitored across many industries, particularly those with confined spaces, to ensure a safe environment. If oxygen falls below an acceptable level within the air, alarms are activated to alert of the danger to human life.
Depletion in oxygen levels can be accounted for several reasons: effects of combustion, microbial activity, oxidisation, or displaced by other hazardous gases. The risks of oxygen depletion can be severe, while oxygen-rich atmospheres can be hazardous in events of fire.
Some gases can be flammable, leading to fire and explosion. Others, asphyxiants causing occupational health concerns, like asthma, lung damage, and skin irritation.
The main gases that are detected and of concern are:
Nitrogen and Nitrogen Oxides (N and NOx)
Carbon Monoxide and Carbon Dioxide (CO and CO2)
Hydrogen Sulfide (H2S)
Chlorine (Cl)
Benzene (C6H6)
Hydrogen Fluoride (HF)
Ammonia (NH3)
Flammable Substances or Vapours (natural gas)
How Do Gas Detectors Work?
Gas detectors measure and indicate specific gases in the air. There are several types of detector technology that are specifically developed for specific environments and situations.
Detection equipment utilises sensors to measure concentrations of gases to create chemical reactions when calibrated gases are present. The sensor acts as a reference point and scale to provide measurable data.
These sensors require careful handling, calibration, maintenance, and timely replacements in order to continue providing reliable detection and data.
Automated Safety Systems
More complex safety systems use gas detection as part of the overall operation to safeguard the plant, laboratory, factory, pieces of equipment, and other areas of industry.
When gas detection systems measure unsafe levels of particular gases or substances, automated suppression and shutdown can be activated. This reduces the time frame of action, giving immediate effect for maximum safety.
How To Determine Which Sensor Type is Needed
Have a clear understanding and outline to determine which type of gas detection technology and the sensor is required.
Define objectives – what gases need to be measured and monitored, and in what range and capacity?
Consider background gases – common sensor failure is due to background gas interference in measurements.
Account for environmental temperature ranges – does the temperature fluctuate day to night, summer to winter?
Other environmental factors — condensation and air circulation make an enormous impact on gas detection and air quality monitoring.
Consult manufacturers specification sheets – enquire directly for detailed knowledge and experience.
Types of Gas Detection Technology
There are two main varieties of gas detection: combustible and toxic. These are used across different technologies depending on situation, scenario, and environment. The three types of gas detection technology are fixed gas detection, portable gas detection, transportable gas detection monitoring systems.
Each of these detector systems uses point detection or open-path detection, both employing a sampling method to test the air for either combustible or toxic gases. These can be for environmental monitoring or a personal body detection mode.
Fixed Gas Detection
Fixed gas detection is used when there is little change to environmental factors and the setting is constant. For example, in refineries and factories where risks are well known and not likely to change.
Protecting an entire area, rather than the individual, fixed gas detection systems tend to provide a warning to the whole process.
Installation of fixed gas detectors depends on specific factors but is often placed close to the known potential leak of hazardous gas. They provide constant monitoring and can be part of a comprehensive system to act automatically if danger is detected.
Common types of fixed gas detectors are smoke alarms and carbon monoxide detectors.
Portable Gas Detection
Portable gas detection allows entry and work to take place in potentially more hazardous locations. Individuals are alerted by the device when toxic or combustible gas detection levels reach precarious levels. These levels are determined by legislation, international trade associations, and detailed risk assessments beforehand.
Training and prior knowledge are crucial – workers must be aware of gases present and be skilled in operating the portable gas detector.
These personal gas monitoring devices detect low levels of gas before they become harmful to the individual. Portable gas detection is normally battery operated and provides real-time information as work is carried out which can change and fluctuate.
Portable units can sample areas before entry and throughout maintenance work as on ongoing safeguard.
Transportable Monitors
Transportable monitors are an in-between piece of equipment. They are not intended for individual use, rather complete areas, and are often used as temporary systems while fixed gas monitors are out of action.
As the name suggests, these monitors are easily moved to wherever they are needed and can be used indoors or outdoors. They are not handheld gas detection equipment.
Point or Open-Path Gas Detectors
Gas detection technology either uses point detection or open-path detection.
Point detection samples a single position.
Open-path detection samples a wide range within the path of a beam.
Sampling Methods
There are three variations of sampling methods, each with its advantages and points of limitations.
Natural Diffusion
• Typically found in fixed gas detection systems
• Installed close to potential gas leak locations
• A slow gas detection system
• Often paired with aspirated or extractive sampling, sampling pump sends a sample to the sensor for faster results

Sampling Line
• Often used in fixed gas detection systems
• Takes a finite time for the sample to travel the line
• Not suitable for detecting explosive gases where situations can evolve rapidly

Multi-Point Sampling
• A number of sampling lines in different locations to feed into one sensor
• Samples are taken in a set sequence
• Careful choice of materials used to avoid dilution of gases being sampled

Types of Gas Sensors
After determining what gases need monitoring, and the relevant environmental factors, the selection of an appropriate gas sensor can happen.
There are various types of sensors for gas detection. Checking with individual manufacturers will ensure that the correct type of system has been selected.
Electrochemical
Electrochemical gas detection requires less power than other types of sensors. It does not exceed environmental temperatures
 as little heat is a by-product of the sampling process.
These gas monitoring sensors detect traces of toxic gas in the air, such as carbon monoxide, chlorine, and nitrogen oxides. They are suitable for monitoring a low concentration ppm range (parts per million).
They use electrode signals to alert rises in toxic gas levels and are typically highly sensitive. The technology utilises ion conductors and water molecules in the air, gas oxidisation create a chemical reaction.

Life expectancy: 2 years max.
Costs: replacement parts are high in price
Gases monitored: 20+ gases including H2S, Cl2, and SO2
Catalytic Bead
Catalytic bead gas detectors identify combustible gas in an LEL range (lower explosive limit). They are relatively simple to use and common across gas detector devices.
This sensor uses catalytic oxidation in a platinum-coated detecting element to measure levels of certain gases. A second compensating element is present to balance changes in ambient conditions.
Catalytic bead chemical reactions in sampling cause additional heat in the process. They often suffer from condensation and require regular checks. Also, they cannot be used in low-oxygen environments as oxygen is required in the sampling method.
Life expectancy: 5+ years (use is sporadic)
Costs: inexpensive and affordable, hence its popularity across the devices
Gases monitored: diesel, jet fuel, kerosene etc.
Infrared Sensors
IR (infrared) gas detection uses a system of transmitters and receivers to detect combustible gases, typically hydrocarbon vapours. Using light and optical path technology, interference in light transmission determines the gas and level present.
Non-dispersive infrared sensors combine two types of detection and two optical filters, using a wavelength sensor technology. One filter is finely tuned to the monitored gas while the other is a reference to compare results to.
These detectors are extremely gas specific and do not lose sensitivity throughout continued exposure. IR can be used in point sensors and open-path, typically seen in portable and personal gas detection devices.
Similar to catalytic bead sensors, infrared sensors are also prone to condensation due to heated elements in detecting being present. Measurements are taken in an LEL range.
Photoionisation (PID)
PID, or photoionisation detection, is adopted to identify the presence of volatile organic compounds in concentrations of ppm, such as ketones and aromatics. Photoionisation gas detection is efficient and inexpensive, covering the detection of a whole variety of gas and vapour.
These devices are particularly useful in identifying volatile organic compounds (VOCs) such as solvents, fuels, degreasers, plastics & their precursors, heat transfer fluids, and lubricants during a manufacturing and waste handling process.
They produce instant readings and can be used continuously over a period of time. PID is commonly used in handheld devices for ongoing monitoring and gas detection.
PID detectors use high energy UV light to ionize the gas, creating a current proportional to the amount of VOCs present in the atmosphere.
Photoionisation gas detection provides excellent reliability across multiple settings, including but not limited to:
Industrial hygiene and safety
Environmental contamination and remediation
Hazardous materials handling
Ammonia detection
Lower explosive limit measurements
Arson investigation
Indoor air quality
Cleanroom facility maintenance
The lamp within these PID gas detectors requires regular maintenance and checks to ensure safety is upheld to a suitable standard.
Detecting Gases in Industries and Harsh Environments
Modern gas detection technology and advancements in equipment allow for gas detection and monitoring to be performed in the harshest conditions in the world across a number of industries.
Within cities and urban spaces, fixed gas detection systems are in place to monitor the likes of car parks, underground infrastructure, and even swimming pools' chlorine levels. Besides these everyday operations, there are other gas monitoring systems in hazardous settings detecting more toxic and combustible gases that could potentially risk public health and the environment.
Hazardous Industries Measuring Toxic and Flammable Gas
Naturally, there are certain industries that pose a higher threat to exposure to toxic or flammable gases. Through responsible practice and procedure, a safe solution and result can be achieved.
Fixed gas monitoring systems and handheld portable detectors are used along with alarms to maximise safety within these hazardous industries.
Mining, Quarrying, and Refining
Excavation and mining easily disturb natural gas, including methane (CH4) and hydrogen sulfide (H2S) as the most notable dangers. Oil refinery uses hazardous gases within a process to extract fatty-acids and phosphatides.
Some gas monitors detect levels of toxic and flammable gases while others check oxygen levels. Both systems are fundamental to personnel safety.
Chemical Industry
Transportation of chemicals always has a risk of leaks when transferring into different containers. Portable gas detectors are used to keep monitoring throughout the entire process.
Pulp and Paper, Automotive and Other Infrastructure Sites
Factories across various industries have the potential risk of gas leaks from chemical reactions in manufacturing process, engine testing, and so on.
These industries also have a responsibility to ensure the safety of the environmental areas around the facility, maintaining a duty to public health and safety along with the employees within the site.
Food and Beverage
Processing plants within the food and beverage industry often have high concentrations of carbon dioxide from dry ice and storage solutions. While this is little risk in relation to food consumption, the air quality for workers still needs to be monitored effectively.
Wastewater Treatment Plants
Bacteria within sewers and treatment plants thrive from the presence of oxygen, decomposing and feeding within the wastewater. Sulfur is released, giving off a common rotten egg smell.
These gases can be extremely harmful to human health and are highly combustible. Fixed gas detection is imperative to save lives within this environment.
Measuring Gases in Remote Settings
This is significant for combating climate change and measuring the detrimental effects of greenhouse gases on volatile environments, such as the Arctic. Equipment needs to be fast, reliable, and portable – there are no luxuries of fixed gas detection systems here.
The choice of gas detector in this specific environment is an IR Sensor, sampling and producing a molecule fingerprint for further analysis back in a lab. Carefully calibrated sensors allow for clear data to be collected almost instantaneously on several gases of choice.
Remote and difficult field operations make the data collected sound enough to present to governing bodies to help enact environmental protection programs and valued legislations.
Confined Spaces and Gas Detection Systems
Confined does not mean small or even fully enclosed. Confined spaces refer to areas of reduced airflow and circulation that are significantly vulnerable to create dangerous environments that could result in serious accident and injury, if not properly monitored.
Car spray painting booths are an everyday example of a confined space that could pose severe threats of increased gas presence. Extreme examples include sewers, silos, ship-holds and so on. Confined space can be found across the range of industries previously mentioned.
Monitoring oxygen levels in these confined spaces is crucial to health and safety. Assessing levels of other gases and present is also needed for safe work conditions.
Employers must provide PPE, monitoring equipment, training to use the equipment and what to do in cases of emergency specifically concerning confined space work conditions.
Health and Safety Executive's Confined Spaces Regulations (1997)
Under the Health and Safety at Work Act, all employers are responsible for ensuring the safety of their employees and the public. Specific regulations and legislation are set to reinforce the correct procedure is practised.
The Confined Spaces Regulations 1997 is applied when risk assessments identify specific risks of serious injury is possible from work in confined spaces.
Key duties within this regulation include:
avoid entry to confined spaces where possible, e.g. work is done from the outside
if entry to a confined space is unavoidable, follow a safe procedure with full knowledge of risks mapped out and understood by personnel
adequate emergency arrangements are in place before the work starts
The Management of Health and Safety at Work Regulations 1999 requires employers and self-employed people to carry out a suitable and sufficient risk assessment of hazards for all work activities. This is to decide what measures are required for safety. For work in confined spaces, this means recognising the hazards present, assessing the risks, and managing what precautions are needed.
Installation of Gas Detection Systems
Where gas detection systems are installed is imperative to monitor successfully. Environmental and setting hazards need to be recognised and taken into consideration through the installation process.
Where Can Gas Monitors Be Installed?
With the correct gas detection system selected, there are no limitations to the environment or setting. Modern technology allows for reliable gas detector use in the harshest of conditions.
Example of environments and settings for gas detectors, including fixed gas detection and handheld device:
Offshore industries, ie. oil rigs and refineries
Mining
Factories
Laboratories
Domestic
Urban cities
Confined spaces, including internal equipment spaces and cavities
Indoor or Outdoors
Fixed gas detection systems and handheld devices can be installed and used both indoors and outdoors. Manufacturers and experts recommend gas detectors are installed close to a potential gas leak area, taking into account if the gas monitored is heavy and will sink lower.
If placement is outdoors, installation must consider environmental factors such as wind, exposure to weather elements, temperature changes, and so on.
Maintaining Gas Detection Systems
Maintenance is just as important to gas detection systems as selection and installation. Timelines and schedules for maintaining gas monitoring devices vary depending on the type of sensor, their position and exposure to elements, and the frequency of use.
Implementation of proper procedure in the workplace, adhering to gas detection safety regulations, and thorough training of workforce personnel is all part of the maintenance procedures of gas detection systems.
Gas Detection Safety Regulations
All products supplied to the market must be made following safety regulations. The British Standard Regulations are as follows:
BS EN 50073 – a guide for the selection, installation, use, and maintenance of apparatus for the detection and measurement of combustible gases or oxygen, providing point detectors industry standards
BS EN 50241 – the specification for open path equipment for the detection of combustible or toxic gases and vapours. General requirements and test methods to meet industry standards.
PPE Specifications for Gas Leak Work
Workplaces with a high risk of gas leak environments are required by law to provide suitable PPE (Personal Protective Equipment) for those working in the facility.
Specifics of PPE vary depending on the line of work. Essentials include:
Confined spaces may require breathing apparatus for workers to carry out a job safely. This could include a mask to prevent inhalation of gas/vapour or even oxygen supply for extreme cases.
Timers, whistles, and correct supervision of work will reduce significant risk and save lives.
Gas detection and testing equipment following the correct selection are vital. A simple carbon monoxide detector or fire alarm is most common, with handheld devices and comprehensive fixed gas detection systems for more complex fields of work.
Employee Training
Along with installation and maintainance, gas detection processes often require elements of human control and handling as well. Training of personnel and operators is essential in health and safety measures for persoanl protection.
Employee handling and training can be in various settings and environments, covering several aspects, including but limited to;
Control rooms in plants or laboratories with hazardous gases
Operational response in events of gas leaks
Emergency response as required
FAQ
What do gas detectors detect?
Gas detectors identify hazardous gases in the air that could harm the health of workers or the public in the area. The list of gases monitored is endless, with the most common being carbon monoxide, chlorine, and benzene.
Many gas monitoring systems check oxygen levels when toxic or combustible gases could be present. This alerts operators when the risk of oxygen depletion is high or when explosive reactions are imminent.
Specific gas detectors identify specific gases. Careful calibration and an indication of background gases allow for reliable data and results.
Is there a detector for a gas leak?
Fixed gas detection sensors are often chosen to be in a place close to known risks of gas leaks. These will monitor when the hazardous gas is sampled through the point or open-path sensor. Gas leak detection can be simple for everyday use, ie. in the domestic environment, or within complex set-ups with machinery and equipment, ie. in refineries, rigs, and mines.
How does a gas detector work?
Gas detectors use a chemical reaction process to determine the concentration of hazardous gases in the air. They are compared to a reference calibration prepared before monitoring begins. When levels exceed a specific level, ppm or LEL, alarms alert operators and auto-shutoff features can be actioned.
More information on Gas Detection >